High-performance Industrial Coatings
As a Chemours™ Licensed Industrial Applicator, Donwell is fully experienced in the application of these Fluoropolymer coatings:
Teflon™-S
Teflon™ PFA
Teflon™ TFE
Teflon™ FEP
SilverStone®
Supra®
Dry Film / RA
These finishes vary in the Fluoropolymer used and/or the adjunct film forming materials. They all have different degrees of chemical resistance and permeability, along with other properties particular to their formation. Teflon™ coatings have proven their high performance in countless applications in the aerospace, automotive, chemical and electronic industries.
Click here for more information on our Teflon™ coating services.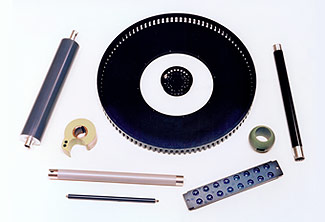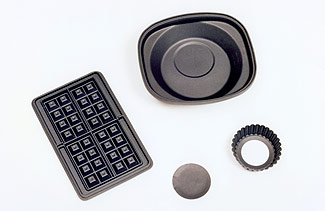 Dry Film Lubricant / Solid Film Lubricant Coatings
Coating to Military, Aerospace, Medical and Commercial Specifications
Donwell applies uniform coatings of dry film lubricants to tolerances from .0002" to .0005". These coatings have molybdenum disulfide and graphite bases and are used for high-load applications, up to 100,000 psi. They have corrosion-resistant properties and are stable over a wide temperature range. They are often used in areas inaccessible to relubrication or exposed to dirt and dust. When used on mechanical components, they minimize metal-to-metal contact, reducing friction and wear.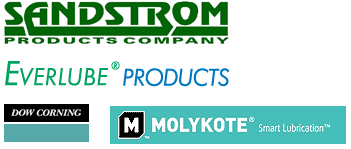 Dry film lube / solid film lube coatings applied by Donwell:
Everlube®
Lube-Lok®
Sandstrom®
Electrofilm
Molykote®
Gun-Kote®
Donwell offers specialty coatings for OEM firearm manufacturers, including Teflon™/Dry Film Lube for lubricity impact and corrosion resistance. Proprietary matte black finishes and color matching are available. Donwell holds a Federal Firearms License.
Dielectric Coatings
Donwell applies a special line of coatings that combine high electrical insulation with excellent heat transfer. These finishes meet the requirements of MIL-E-5272. Typical applications include heatsinks and printed circuit boards.
Dielectric coatings supplied by:
Castall®
Cast-Coat®
LORD®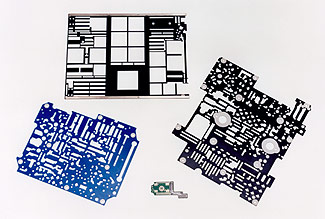 Other Coatings Applied by Donwell Company
Donwell apples a wide variety of other coatings, including Xylan®, Dykor®, Emralon®, Corro Therm and more.

Teflon™ is a registered trademark of Chemours™ used under license by Donwell Company. SilverStone® and Supra® are registered trademarks of Chemours™. Everlube® is a registered trademark of Curtiss Wright Corp. Sandstrom® is a registered trademark of Sandstrom Products Company. Molykote is a registered trademark of Dow Corning Corporation. Gun-Kote is a registered trademark of KG Industries, LLC. Castall® is a registered trademark of Castall, Inc. Cast-Coat® is a registered trademark of Cast-Coat, Inc. LORD® is a registered trademark of LORD Corporation. Xylan® and Dykor® are registered trademarks of Whitford Worldwide. Emralon® is a registered trademark of Acheson Colloids Co.